No results were found for the filter!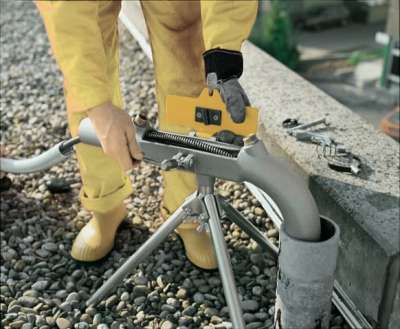 Retrieving gear for drain cables
The retrieving gear for drain cables is used for the safe insertion of and work on any 22mm and 32mm drain cables in downpipes. Due to the mounting on the underside, it can be easily mounted on the tripod for pipe cleaning, which is also...
Spare guide jaw set for retrieving gear
A spare set of guide jaws for the drain cable retrieving gear in a set (3 pieces) including the screws (not in the picture). Since the guide jaws wear out over time due to the rotation of the drain cleaning cables, they can be easily...