No results were found for the filter!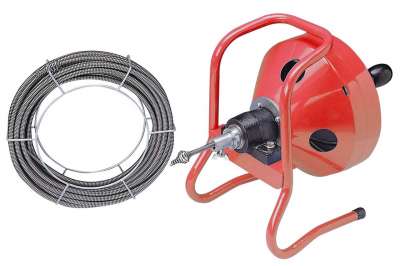 Drain cleaning machine with hand crank, 2x 15m drain cables
Solve drain and sewer blockages yourself with this manual pipe cleaning machine and save time and money! You regularly suffer from pipe blockages, would like to remove them yourself, don't dare to use a drain cleaning machine with an electric motor? Then simply reach for this hand pipe cleaning machine! It is the ideal device for the removal of pipe blockages in restaurants,...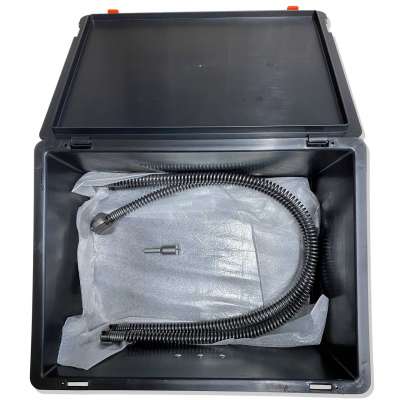 Drill adapter with hexagon for 16mm T-Nut drain cables
Drive the 16mm pipe cleaning spirals with T-Nut with a drill or cordless screwdriver! This adapter with hexagon has a 16mm T-Nut coupling with pin at the end. It can be used to drive a 16mm drain cable with T-Nut with a drill or cordless screwdriver. To do this, the adapter is simply connected to the drain cable and then clamped in the drill chuck. The drain cleaning cable...
Drain cleaning set "SOS" with 16mm drain cables & drill connection
Professional drain cleaning with cordless screwdriver and drill - with the SOS drain cleaning set in the tool box by rak! This professional set for drain cleaner, facility managers and do-it-yourselfers in a sturdy tool box enables a professional drain cleaning with 16mm T-Nut drain cables by cordless screwdriver or drill. To do this, the included hexagon adapter is coupled...