No results were found for the filter!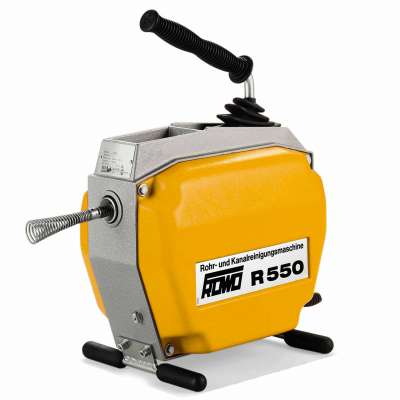 ROWO R550 drain cleaning machine
The ROWO R550 works as the smallest sectional machine with drain cables 16mm, 8mm and 10mm (with adapter magazine). Thanks to its aluminium frame, it is torsion-resistant and lightweight at the same time. The drive lever along the...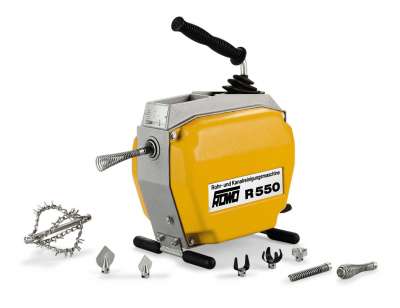 ROWO drain cleaning set R550 with drain cables and tools
Start cleaning pipes directly with a basic package! The R550 drain cleaning set includes the machine incl. guide hose, 5 drain cleaning cables 16mm x 2.3m as well as various tools, a drain cleaning glove and care products. The ROWO R550...